Website management tool
A simple, efficient, and downright more enjoyable way to build websites
The perfect tool for managing a small to medium-sized business website with simplicity and exceptional customer service.
No code. No plugins. No trouble.
Perfect harmony between functionality and aesthetics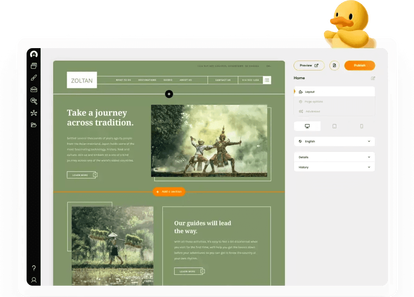 RubberDuck is making website management a breeze like never before. It combines the ease of use and speedy setup of website builders with the scalability and content management features of CMS platforms.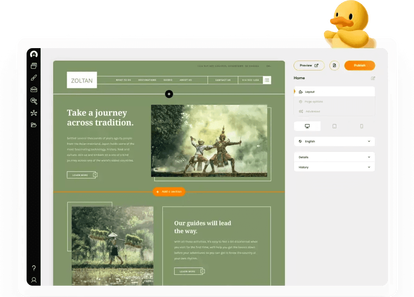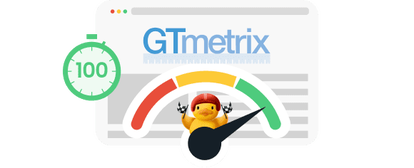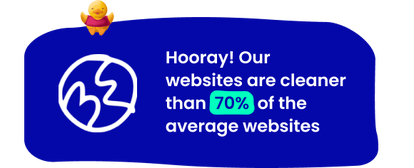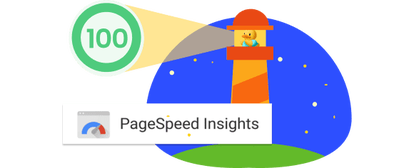 Best practice on Google PSI
A great journey
Meet the team behind RubberDuck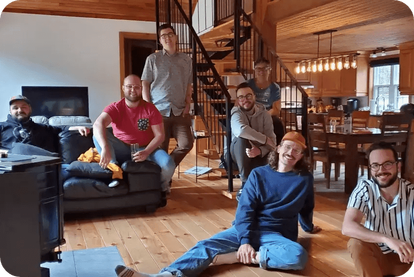 RubberDuck's story starts somewhere in 2018, after two decades of custom website development, when we decided to shift gears and build a simpler, efficient, and enjoyable website creation tool.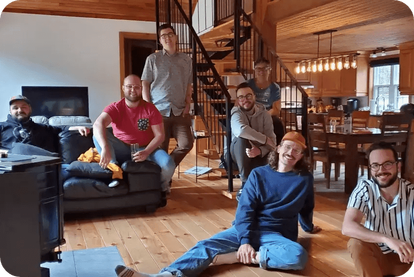 Ingenious built-in apps
The brilliance of RubberDuck lies in its ingenious built-in apps, setting it apart from other website creation tools. How these apps blend effortlessly into your website's style is unparalleled.
Manage up to 12 languages
Seamless handling of multilingual websites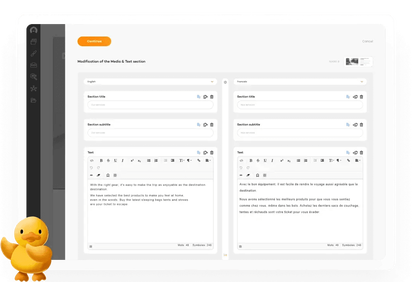 Unlike traditional web builders and CMS tools, which often require duplicating pages for each language, RubberDuck streamlines the process by allowing users to manage multiple languages within the same page.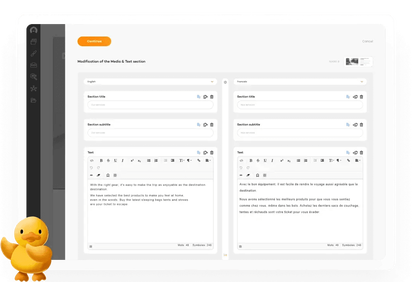 Unlocking new possibilities
Seamless integration ecosystem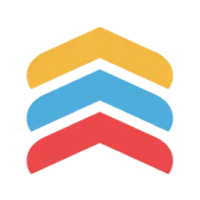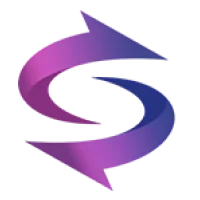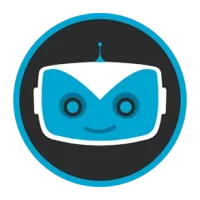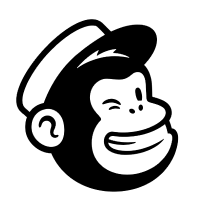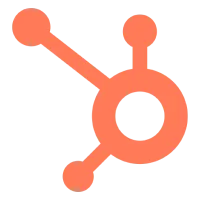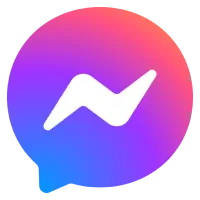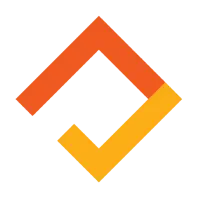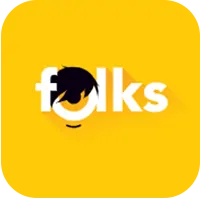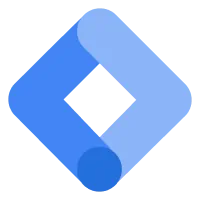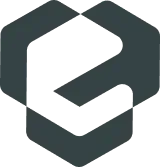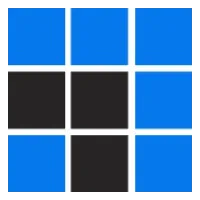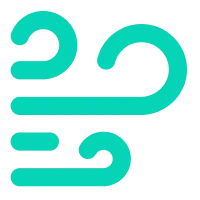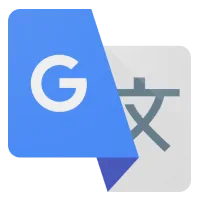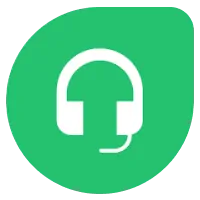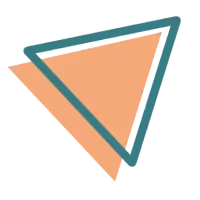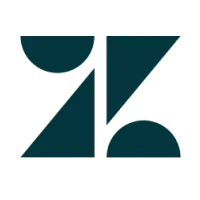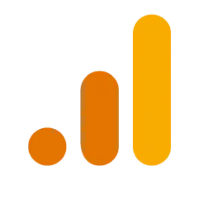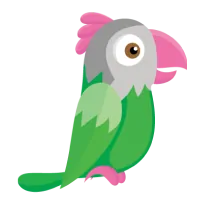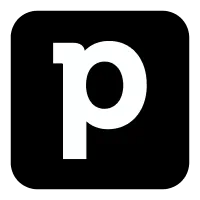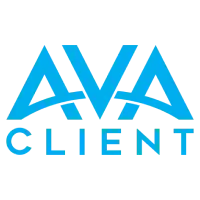 Outstanding customer service
Get real help from real people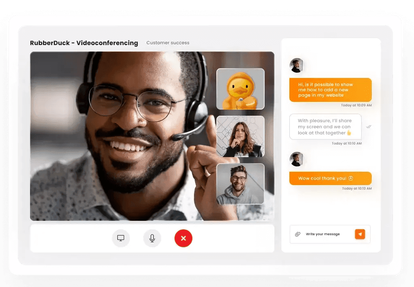 We understand that creating a website can be a daunting task, especially if you're new to the platform. That's why we've gone the extra mile to ensure that you're never alone on this journey. 
Our dedicated customer success team is here to provide you with unwavering support from the moment you start using RubberDuck. Think of us as your trusty co-pilots on your website creation adventure.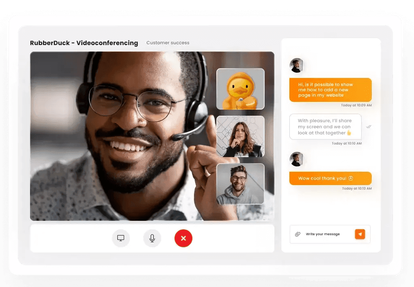 We host the websites on AWS and serve static content from our Global CDN
Every website built and hosted on our platform comes with a free SSL certificate
Add subscription & contact form easily to any page in your website
Optimize your content for SEO and social media to maximize the reach of each page
Connect your custom domain or subdomain easily from any domain provider to our platform
Collect and send data to third-party applications with native integrations
Manage each question and each answer with a specific set of categories.
Multi-locations / departments
Individual entities each with his own set of emails, phone numbers and addresses.
Featured testimonials section that you can position anywhere you want in your website
Explore exciting projects built with RubberDuck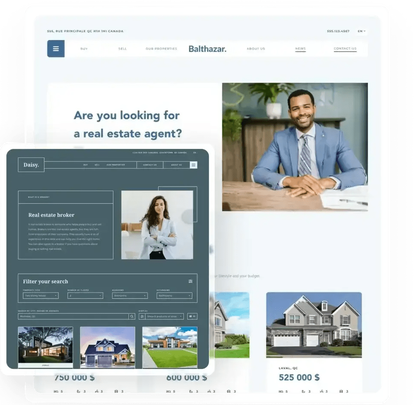 RubberDuck SEO
The right tools for your SEO strategy
Create multilingual websites that Google loves with all the right tools, minus plug-ins, coding or maintenance. RubberDuck provides all the SEO features you need to rank high!
Global CDN
Auto-Sitemap, Dynamic Sitemap.xml
Custom Schema & Rich snippets
Responsive Websites
Image Optimisation by device
Meta Titles and Description
No Follow-No index by language
Href Lang
Robots Txt
H1-H6 Title tags
Canonical tags
Automatic redirections
No commitment free trial
Gently dip your toe and test the water with a 14-days free trial
Our 14-day free trial offers full access to all features RubberDuck has to offer.
No credit card required.