Website management tool
A simple, efficient, and downright more enjoyable way to build websites
The perfect tool for managing a small to medium-sized business website with simplicity and exceptional customer service.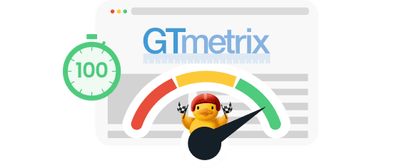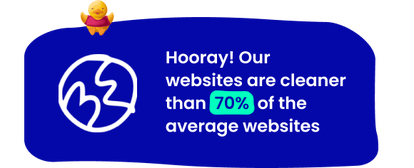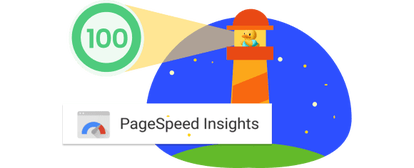 Best practice on Google PSI
No code. No plugins. No trouble.
Perfect harmony between functionality and aesthetics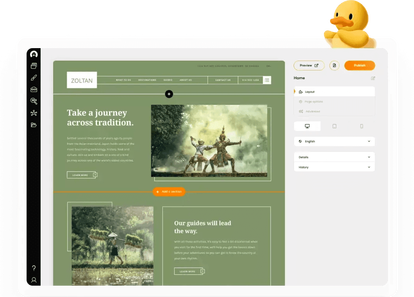 RubberDuck is making website management a breeze like never before. It combines the ease of use and speedy setup of website builders with the scalability and content management features of CMS platforms.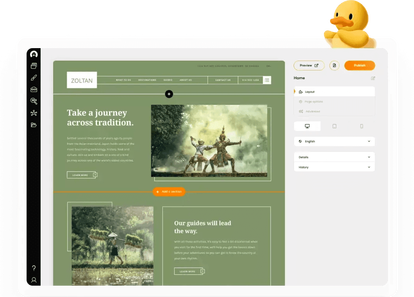 Ingenious built-in apps
The brilliance of RubberDuck lies in its ingenious built-in apps, setting it apart from other website creation tools. How these apps blend effortlessly into your website's style is unparalleled.
A great journey
Meet the team behind RubberDuck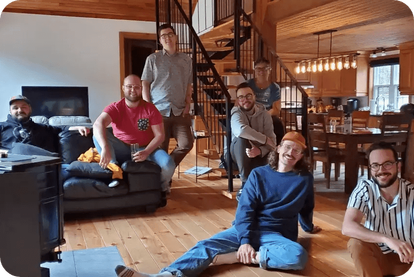 RubberDuck's story starts somewhere in 2018, after two decades of custom website development, when we decided to shift gears and build a simpler, efficient, and enjoyable website creation tool.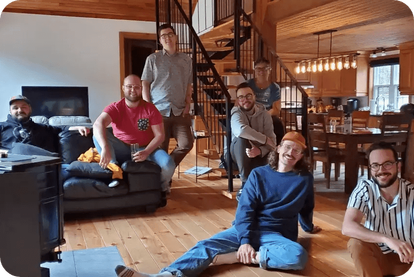 Manage up to 12 languages
Seamless handling of multilingual websites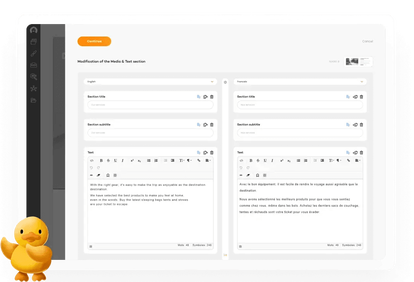 Unlike traditional web builders and CMS tools, which often require duplicating pages for each language, RubberDuck streamlines the process by allowing users to manage multiple languages within the same page.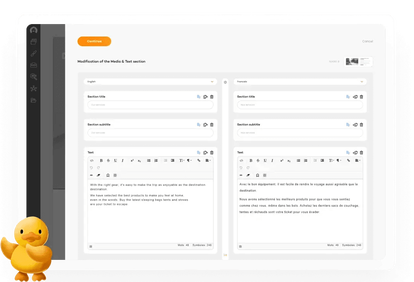 Full onboarding and support
Building a new website can be scary.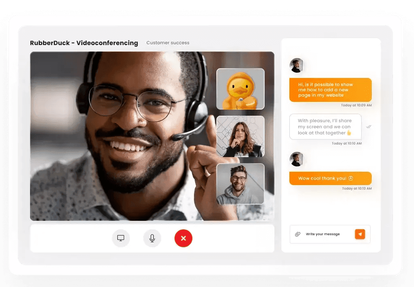 New to RubberDuck? No worries.
Our team is always available throughout the process to provide you with support at every stage, whether it's in the form of a webinar, by chat or during a private training session.
With RubberDuck, building your first website couldn't be easier.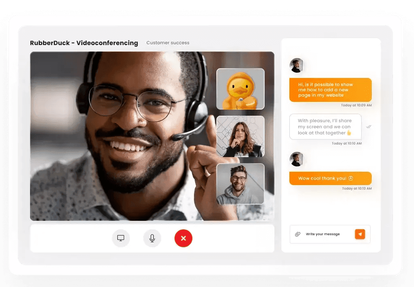 Setting your expectations
Is RubberDuck right for you?
RubberDuck is an ideal solution for a wide range of businesses, including service industries like construction, home services, legal, financial, and medical professionals, manufacturers, non-profits, and more.