RubberDuck was born out of the realization that website design was now considered a necessary evil by most marketing experts, instead of being the great experience and the solid revenue stream that it should be.
Why is that, in 2022, building a website is still messy, difficult, frustrating and time demanding, even for the most basic websites, even for marketing experts?
How is it that every time a client comes to a marketing agency with their website, they are told that it needs to be redone?
How is that, even with years of web development and technological advancement, out of the thousands of CMS and web builders around the globe, none can please both the marketers and their clients?
That's exactly what RubberDuck is all about : to develop an evolutive website building tool that must be a perfect fit for both the marketing expert and his client.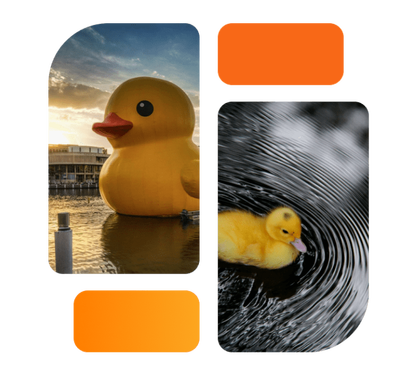 What we commit ourselves to
RubberDuck's powerful technology packs everything needed to build, manage and optimize websites for service businesses.
It was first designed to satisfy the specific needs of marketing experts, both freelancers and agencies, who can effectively market website design services now that they have access to a platform combining all they expect from a web builder : user-friendly experience, low carbon footprint, advanced SEO capabilities, blazing fast loading speed, well designed template and multilanguage support.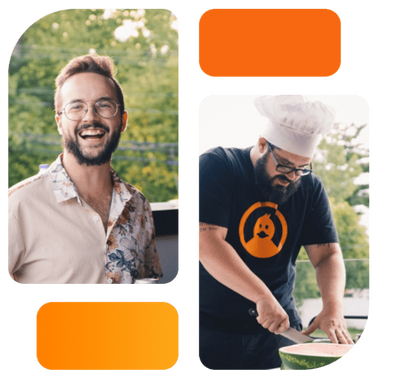 Involvment in the community
#Ducktober
In association with the fondation le CIEL, #Ducktober is a month-long event that aims to raise awareness of the risks and the dangers posed by the misuse of social medias.
RubberDuck GrandPrix
The RubberDuck Grand Prix is a race/event in which RubberDuck partners with a foundation to give back to the community while providing an outdoor activity that brings families together.
Duck Hunt
RubberDuck's exhibition booth, converted into a duck shooting range, tours corporate golf tournaments during the summer to help raise funds for non-profit organizations.
Rubber Duck Debugging ou "Rubberducking"
The rubber duck method, also called "rubber duck debugging" or "rubber ducking", consists of explaining a programming problem to a rubber duck in a meticulous way and out loud.
This exercise helps to highlight inconsistencies and solve the programming problem.
The name is a reference to a story in the book The Pragmatic Programmer in which a programmer would carry around a rubber duck and debug their code by forcing themselves to explain it, line-by-line, to the duck.