Customer Success Team
Permanent
Mascouche, QC
Posting start date
November 21 2022
Posting end date
January 31 2023
Amount of available positions
1
Description
We are looking for a CUSTOMER SUCCESS MANAGER who is autonomous, resourceful and with a positive attitude to join our team!
We don't take ourselves too seriously here. We like to PLAY for fun, we love to PLAY with limits and we prefer to PLAY in the big leagues.
The vibe here is friendly and the atmosphere is relaxed. It is normal to work in slippers. We are surrounded by games, from video games to board games to ping-pong.
Of course we would prefer that people do not cook fish in the microwave at lunchtime... apart from that, we're pretty nice and we offer a pleasant work environment that's as flexible as an Olympic gymnast!
JOB DESCRIPTION
At RubberDuck, we help marketers, communications agencies and freelancers around the world sell, plan and build websites.
We are looking for someone dynamic who can come to complete/share/add their knowledge and talent to that of our team.
The role is mainly to ensure that communication is going well between our customers and our different teams. It is an modified customer support role created to meet the criterias of a SaaS company.
We are therefore looking for a person of action, proactive and creative who will be able to put clients in confidence and who will be rigorous in his follow-ups.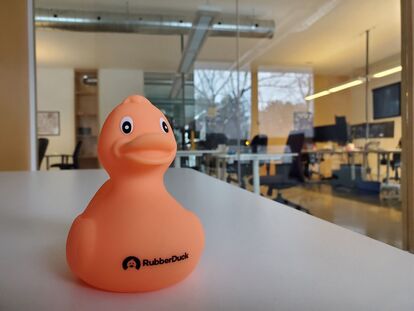 Tasks
Manage communications with partner agencies and their clients
Share relevant information and documentation with the CMO to improve the platform
Respond to customer support requests via Zoho Desk software, Tawk.to platform and over the phone
Document feedback and corrections from partner agencies and their clients and follow up with the production team
Write press releases to customers about new products
Test new features, document bugs and train client to use it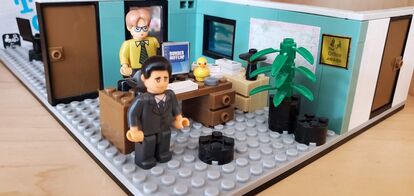 Ideal profile
Fluent in french and english

Strong self-learning ability and willingness to improve both personally and professionnally
Ability to manage multiple projects simultaneously
Versatility, autonomy, resourcefulness and proactivity
Excellent adaptability and work ethic
Integrity, humility and positive attitude
Favorable assets
Work experience in an agency environment
Work experience in a SaaS business
Studies in customer service, communication, marketing or other related discipline
Experience with one or more CMS (Wordpress, Wix, Webflow, Squarespace, etc.)
Knowledge of a CRM such as Pipedrive, Zoho and other project management software or support
Basic knowledge of HTML5, CSS3 and JavaScript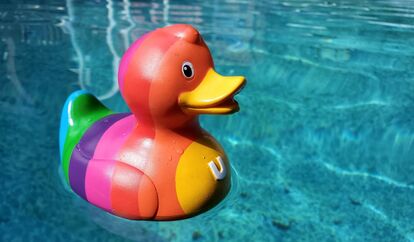 Salary and benefits
A salary scale based on the overall contribution is in place in each department of RubberDuck. Those who stand out, through their initiative, attitude and competence, are offered to move up the salary scale quickly.
Group RRSP
Flexible hours
Games area and basketball court
On-site cook for dinner - no need to bring your lunch!
A superb office in the suburbs far from the traffic
Possibility of remote work in hybrid mode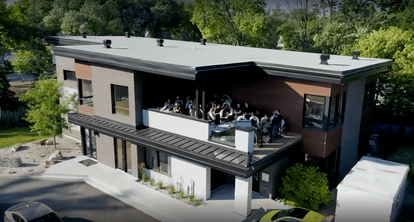 Hiring process
Pre-selection of applications: if your CV does not precisely match the position, make sure you have an impressive cover letter/video!
Phone or in-person interview, as appropriate.
The final step in the selection process is, depending on your preference, a game of Risk or Monopoly with members of the RubberDuck team. (warning: the final decision to hire or not a candidate will not be based on the outcome (victory / defeat) during this part)